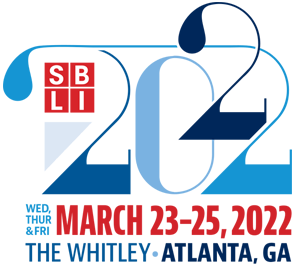 An Invitation from the SBLI President
Dear Colleagues,
On behalf of the Board of Directors of the Southeastern Bankruptcy Law Institute ("SBLI"), you are invited to join us at the 48th Annual Seminar on Bankruptcy Laws and Rules, Wednesday, March 23rd through Friday, March 25th, 2022. SBLI is looking forward to our return to an IN PERSON seminar, helping all of us to reconnect with colleagues after a couple of years apart. We have assembled an exceptional program with an outstanding faculty that will present topics that are of interest and directly apply to your practice.
Our three-day seminar includes topics for the consumer and commercial practices and will be presented by leading bankruptcy practitioners, scholars, and Judges. This year's program will include an economic overview, a discussion of cryptocurrency and issues relating to it in bankruptcy, current bankruptcy issues in the Supreme and Circuit courts, ethical implications of implicit bias, and many other informative topics. We will continue to have break-out sessions for our consumer and commercial practitioners.
I also want to highlight an important note - the founder of SBLI, Honorable W. Homer Drake, Jr. has retired from the bench after more than 50 years of exemplary service to the Northern District of Georgia and bankruptcy system, and to bankruptcy education. SBLI (along with the W. Homer Drake, Jr. Georgia Bankruptcy American Inn of Court) has arranged and funded a scholarship fund at Mercer University School of Law for his dedication, enthusiasm, and insight throughout the years. Congratulations – and a special Thank You – to Judge Drake!
We hope you will join us for the 48th Annual Southeastern Bankruptcy Law Institute, and look forward to seeing you again, in-person, this March in Atlanta!
Eric Anderson
President
Southeastern Bankruptcy Law Institute
LEADING EXPERTS – This nationally recognized seminar brings the nation's bankruptcy experts, including judges, professors and practicing attorneys together to help you and thereby your clients navigate the Bankruptcy Laws.